Bird Nest Removal and Proofing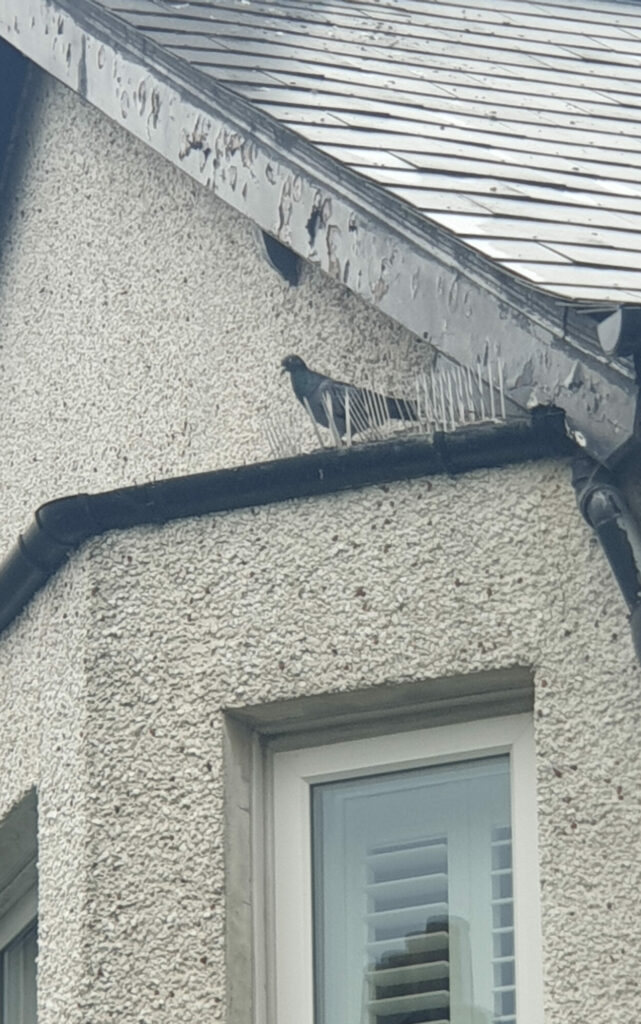 As you can see in the picture that handy Andy has tried to pigeon proof an failed.
Its important to proof against possible problems regarding pigeons nesting and not to ignore it as it can lead to damage to your property. The issue is can lead to a health and safety risk giving the diseases associated with pigeons like E-coli, Ornithosis and when dry can become airborne an lead to psittacosis which is a respiratory disease.
pigeon guano is also acidic and can cause damage where left. Pigeon proofing by professional pest controllers is key to prevent this happening.