Welcome to Flytech Pest Control, your friendly, family-run pest control solution right here in Lisburn, Belfast, and the beautiful surrounding areas of Northern Ireland.
At Flytech, we're more than just a pest control business – we're a dedicated team of professionals who are passionate about what we do. Whether you're a homeowner looking for peace of mind or a business owner aiming to meet food safety regulations, we've got you covered.
Ciaran Dougherty
2023-07-10
Turned up when they said they would, were very knowledgable and competent and did a thorough inspection and completed all work very quickly. Also very friendly and put us at ease. Highly recommended!
Johnny (and his colleague, who did work on the drains to resolve the issue) are totally reliable, incredibly helpful and did such a fantastic job! Identified the problem straight away and set to work. Total confidence in how the job was done. The follow up is second to none. I felt reassured the minute Johnny arrived on site, during the job and afterwards too, as follow up visits were part of the service for this issue. Could not have got through this ordeal without their help. Delighted to have this contact should I need work done in the future.Would not hesitate to recommend this service to others.
Rodney Simpson
2023-05-22
quick to respond to my call and sorted the problem, very friendly and efficient
Cathal O'Rourke
2023-05-14
Doesn't get any better than Johnny!
Clodagh Devlin
2023-05-04
Jonny was very professional and courteous. I would definitely recommend his services.
James Duggan Estates
2023-05-04
We have used Johnny on several occasions over the last couple of years. Never let's you down, knows exactly how to eradicate the issue, offers great advice and willing to go the extra mile. No hesitation recommending.
Pamela McDonald
2023-03-17
First class service Johnny was very professional and thorough didn't rush and explained everything in great detail he went over and above what he had to do would definitely recommend his services Thanks Johnny
norman belshaw
2023-02-22
The boys done good! Came back as promised and after a quick consultation, sorted out the pigeon problem with minimal fuss. Happy to recommend them in future! 👍
Flytech provides a first-class service from every point of view. The response rate and efficient service were impressive. I have complete confidence in Johnny's advice and professionalism, and I recommend this firm very highly.
A first class service, Flytech pest control services solved the problem but reviewed the entire property making suggestions on future prevention, guiding us to make changes ourselves to save money and where that was difficult giving us options. Thoroughly professional, I cannot recommend them enough.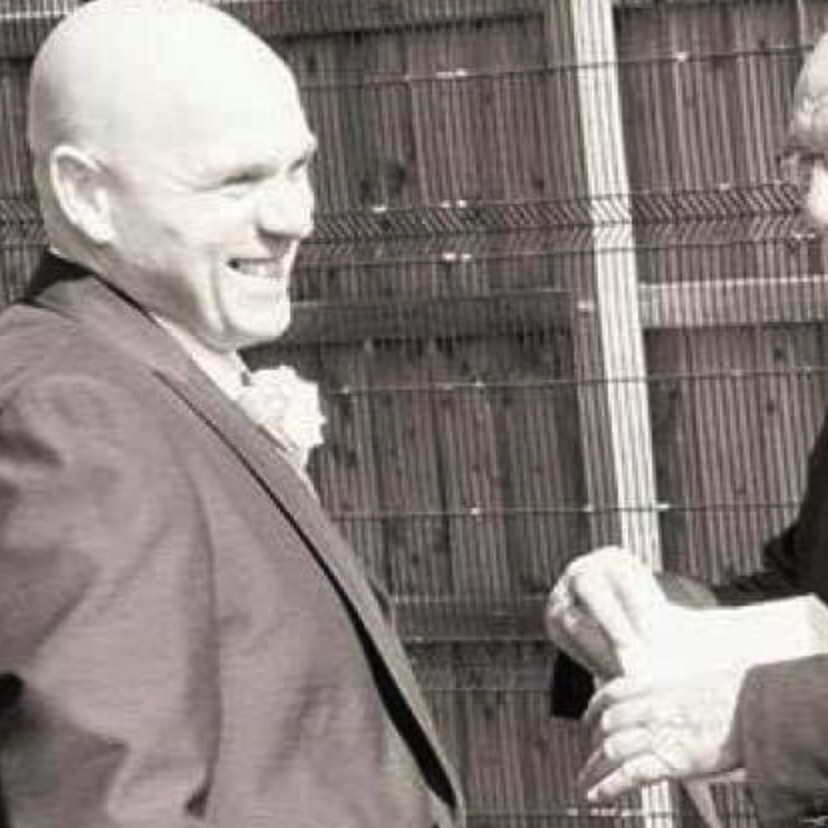 Meet The Owner, Johnny Morrison
Meet the heart and soul of Flytech Pest Control – Johnny Morrison. With years of experience in the pest control industry, Johnny is not just our owner but also our lead technician. His expertise has been sought after by some of the UK's largest pest control companies, making him a true authority in the field.
Being a small, family-run operation, we understand the value of integrity and unwavering commitment to our customers. Your satisfaction is our top priority, and we're dedicated to providing you with top-notch service at competitive prices.
At Flytech Pest Control, we offer a comprehensive range of solutions to keep your space pest-free. From quality insect door screens to fly screen windows, we've got the products to protect your home or business. And it doesn't stop there – our highly trained technicians are well-versed in handling all aspects of pest control, from tackling birds and rodents to dealing with pesky insects, including ants, bed bugs and cockroaches.
We also offer specialised, on-demand pest control services, including repairs when needed. No matter what your pest-related challenge is, we're here to help you overcome it.