Fleas are one of the worst insects that could have infested your home. They feed from warm-blooded animals, usually pets such as dogs and cats. However, they are also well known for feeding on the blood of humans.
It's essential to get control of a property infested by fleas fast. The first point of call for most people is DIY products like Frontline, but over the years, we've seen a decline in the effectiveness of these products. With that in mind, using a professional pest control company is the only surefire way to deal with fleas.
Flytech Pest Control provides flea extermination services across Belfast and Lisburn. Our BPCA-qualified technicians have access to professional-grade insecticides unavailable to the public, allowing for a 100% guaranteed treatment every time.
To organise your flea pest control treatment, call us at 07955 008274.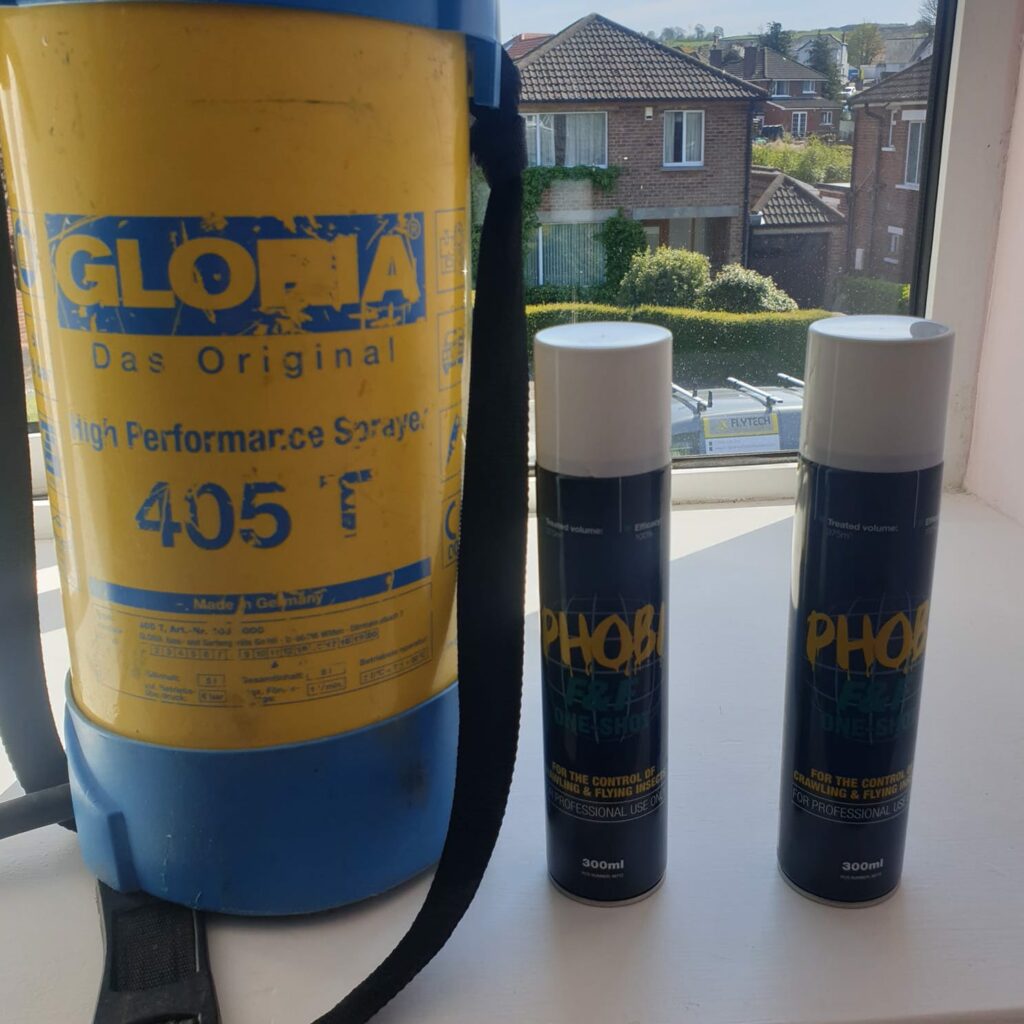 5* Flea Control Treatments Belfast & Lisburn

07955 008274
Ciaran Dougherty
2023-07-10
Turned up when they said they would, were very knowledgable and competent and did a thorough inspection and completed all work very quickly. Also very friendly and put us at ease. Highly recommended!
Johnny (and his colleague, who did work on the drains to resolve the issue) are totally reliable, incredibly helpful and did such a fantastic job! Identified the problem straight away and set to work. Total confidence in how the job was done. The follow up is second to none. I felt reassured the minute Johnny arrived on site, during the job and afterwards too, as follow up visits were part of the service for this issue. Could not have got through this ordeal without their help. Delighted to have this contact should I need work done in the future.Would not hesitate to recommend this service to others.
Rodney Simpson
2023-05-22
quick to respond to my call and sorted the problem, very friendly and efficient
Cathal O'Rourke
2023-05-14
Doesn't get any better than Johnny!
Clodagh Devlin
2023-05-04
Jonny was very professional and courteous. I would definitely recommend his services.
James Duggan Estates
2023-05-04
We have used Johnny on several occasions over the last couple of years. Never let's you down, knows exactly how to eradicate the issue, offers great advice and willing to go the extra mile. No hesitation recommending.
Pamela McDonald
2023-03-17
First class service Johnny was very professional and thorough didn't rush and explained everything in great detail he went over and above what he had to do would definitely recommend his services Thanks Johnny
norman belshaw
2023-02-22
The boys done good! Came back as promised and after a quick consultation, sorted out the pigeon problem with minimal fuss. Happy to recommend them in future! 👍
Flytech provides a first-class service from every point of view. The response rate and efficient service were impressive. I have complete confidence in Johnny's advice and professionalism, and I recommend this firm very highly.
A first class service, Flytech pest control services solved the problem but reviewed the entire property making suggestions on future prevention, guiding us to make changes ourselves to save money and where that was difficult giving us options. Thoroughly professional, I cannot recommend them enough.
How to identify a flea infestation
Fleas undergo a complete metamorphosis, compromising eggs, larvae, pupa and adults. Surprisingly, adults comprise less than 5% of an active flea infestation, meaning a few adult fleas are likely only a glimpse of the problem.
Sightings: Seeing adult fleas is one definite indicator that you have a flea infestation. They are around 1.5mm long, brown and vertically flat to allow them to travel through their host's hair.
Pet scratching: If your pets have started keeping you up all night long with scratching, it's worth running a comb through their hair to see if you can notice fleas. You'll want to look for adult fleas in their fur or groups of black dots which resemble flea faeces.
Red spots: As fleas feed from the blood of warm-blooded mammals, you'll likely notice bites on you or your pet's body. They are typically located on your legs and look similar to mosquito or bed bug bites.
Inspection: The final step to identifying if you have a flea problem is to inspect common resting areas your pets use. Carpets, beds and blankets are all common areas that become infested. Again, look for adult fleas or groups of black dots.
If you think you have a flea infestation on your property, please call Flytech at 07955 008274. We're experts in permanently getting rid of flea infestations and understand the preparation and treatment needed to exterminate all flea life stages.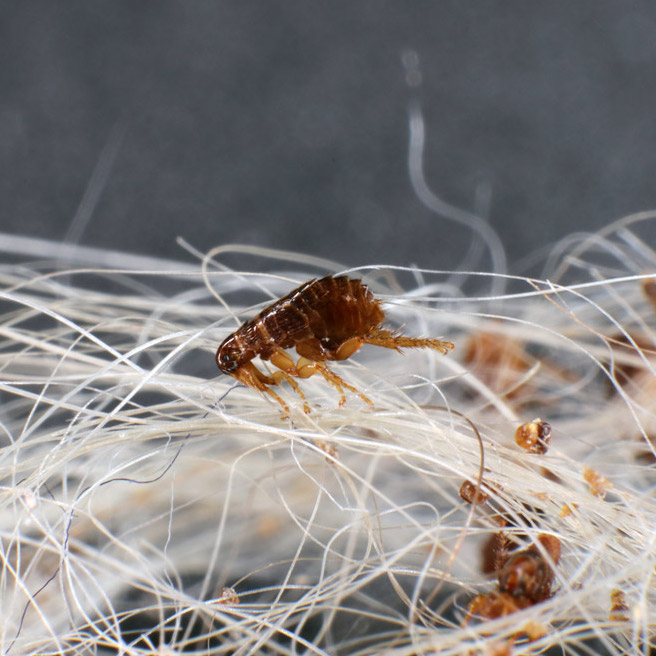 Preparing for a flea treatment
To guarantee the removal of fleas from your home, there are some essential steps you'll need to follow before, during and after our treatment. We'll provide a preparation checklist after you schedule your treatment (07955 008274), but here are some things you'll have to do:
You may have already tried over-the-counter flea treatment products for your pet that have not worked. If this is the case, speak to your assigned pest control technician for recommendations for flea control products. Often, vet-recommended products like Frontline and Fipronil don't work.
Before our technician visits your home, we'll require you to prepare the inside for an insecticide treatment. This includes washing any infested clothing or bedding at a high temperature. Also, hoovering your home and disposing of the hoover bag after.
Next, we'll undergo a professional flea control treatment at your home. We recommend two visits to ensure 100% removal of all flea life stages. On the first visit, we'll treat your home with a powerful knock-down insecticide and on the second, we'll use an insect growth regulator to ensure a future infestation is less likely to appear.
Frequently Asked Questions (FAQs)
How do I get rid of fleas from my home quickly?
What is the most effective way to get rid of fleas?
How long can fleas live in a carpet?
Why can't I get rid of fleas?