Fly Screens For Doors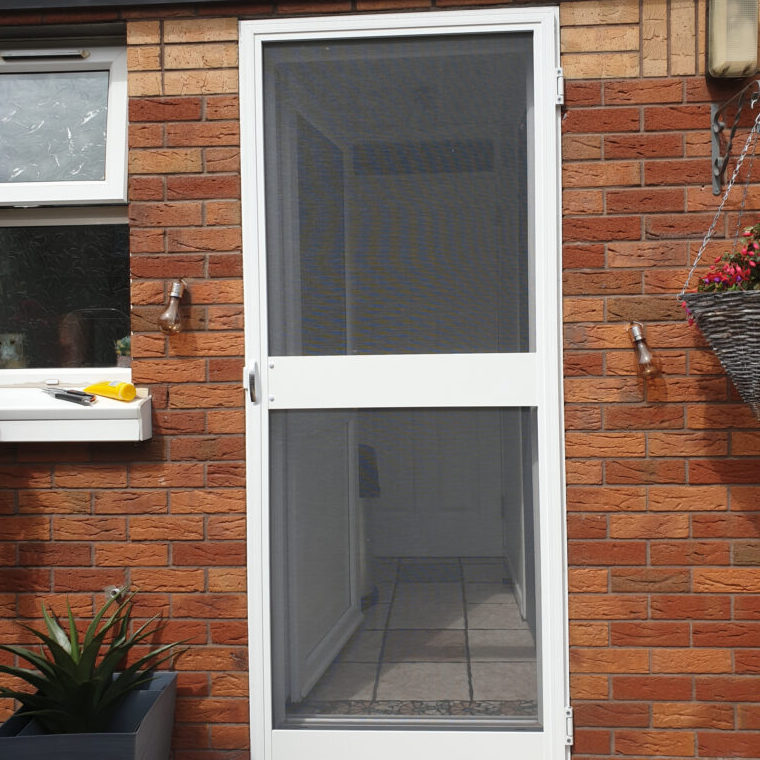 Maintain a clean, hygienic, pest-free environment with Flytech's standard and heavy-duty fly screen doors.
Manufactured with an aluminium frame and mitred corners for extra strength, our fly screens for doors ensure guaranteed pest prevention from all insects and vermin.
Fly Screens For Windows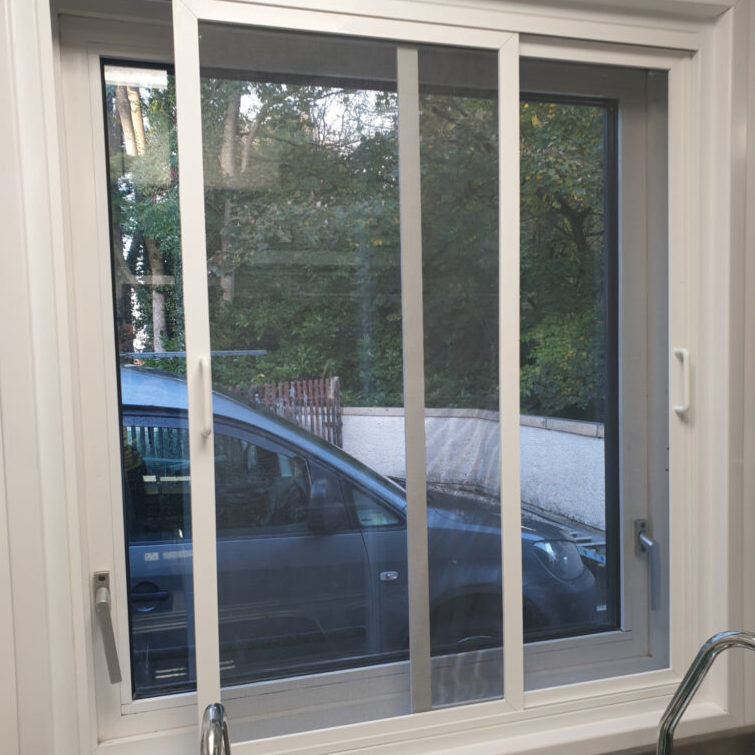 Flytech supplies sliding and hinged fly screens for windows. Suitable for domestic, commercial and industrial use and tailor-made for different window designs.
Window fly screens are discreet whilst providing maximum protection again flying insects such as flies, midges, wasps and mosquitos.
5* Fly Screen Windows and Doors
Flytech Pest Control manufactures, supplies and installs fly screens for residential and commercial customers in Belfast, Lisburn and the surrounding areas of Northern Ireland.
High Quality Fly Screen Doors and Windows
Commercial and Domestic Applications
Bespoke Sizes
Customisable
Guaranteed Protection From Flying Insects
Ciaran Dougherty
2023-07-10
Turned up when they said they would, were very knowledgable and competent and did a thorough inspection and completed all work very quickly. Also very friendly and put us at ease. Highly recommended!
Johnny (and his colleague, who did work on the drains to resolve the issue) are totally reliable, incredibly helpful and did such a fantastic job! Identified the problem straight away and set to work. Total confidence in how the job was done. The follow up is second to none. I felt reassured the minute Johnny arrived on site, during the job and afterwards too, as follow up visits were part of the service for this issue. Could not have got through this ordeal without their help. Delighted to have this contact should I need work done in the future.Would not hesitate to recommend this service to others.
Rodney Simpson
2023-05-22
quick to respond to my call and sorted the problem, very friendly and efficient
Cathal O'Rourke
2023-05-14
Doesn't get any better than Johnny!
Clodagh Devlin
2023-05-04
Jonny was very professional and courteous. I would definitely recommend his services.
James Duggan Estates
2023-05-04
We have used Johnny on several occasions over the last couple of years. Never let's you down, knows exactly how to eradicate the issue, offers great advice and willing to go the extra mile. No hesitation recommending.
Pamela McDonald
2023-03-17
First class service Johnny was very professional and thorough didn't rush and explained everything in great detail he went over and above what he had to do would definitely recommend his services Thanks Johnny
norman belshaw
2023-02-22
The boys done good! Came back as promised and after a quick consultation, sorted out the pigeon problem with minimal fuss. Happy to recommend them in future! 👍
Flytech provides a first-class service from every point of view. The response rate and efficient service were impressive. I have complete confidence in Johnny's advice and professionalism, and I recommend this firm very highly.
A first class service, Flytech pest control services solved the problem but reviewed the entire property making suggestions on future prevention, guiding us to make changes ourselves to save money and where that was difficult giving us options. Thoroughly professional, I cannot recommend them enough.
Business Requirements for Fly Screen Windows and Doors
When it comes to businesses, it's critical to maintain a safe environment for staff, customers and visitors. Therefore, with ever-tightening legislation regarding pests, preventative measures are essential to comply with the law. Under The Food Safety (General Food Hygiene) 1995 regulations, commercial premises which handle, store, package or transport food must be kept free from contamination. Therefore, to maintain quality management and statutory obligations, insect screens are a reliable pest-proofing solution to control the risks.
In our experience, we have worked alongside various industries and sectors. These include restaurants, hotels, schools, care homes, hospitals and commercial kitchens. As a result, we facilitate compliance with hygiene and industry standards by installing fly screens for windows and doors.
Bespoke Fly Screens in Belfast and Lisburn
Here at Flytech, our fly screens are supplied using the best materials that promise quality, functional suitability and durability. Combined with our free design consultations, you can be confident that the solutions we provide are guaranteed to show results.
In addition to being the leading manufacturer of fly screens in Northern Ireland, we also provide pest control services to keep your property safe from vermin. So whether you are suffering from a rat problem or flying insects, our comprehensive pest control and pest prevention treatments are essential. As a result, we will deliver a pest-free environment which operates safely and is in line with hygiene regulations.
What are you waiting for? Complete this booking form, and we will be in touch to schedule your free site survey.
Frequently Asked Questions
Do fly screens block light? 
What is the importance of a fly screen? 
Do fly screens block dust?