Seeing signs of mice in your home or business premises can be distressing, and you might not know how to handle the situation.

While it usually starts out with one or two mice, which is bad enough, an infestation can quickly spread.

Mice have a short gestation period of as little as 3 weeks and can get pregnant immediately after birth.
They might only be small, but mice can cause significant damage to your home and spread diseases to its inhabitants.

Mice live for between 1 and 3 years, and once they've found a comfortable home, they're reluctant to leave on their own.
As such, if you see signs of mice in your home, you need to contact Flytech Pest Control.

Our highly trained experts can deal with the infestation, identify entry points and conduct rodent proofing to stop pests from returning.

Call 07955 008274 to get a quote today.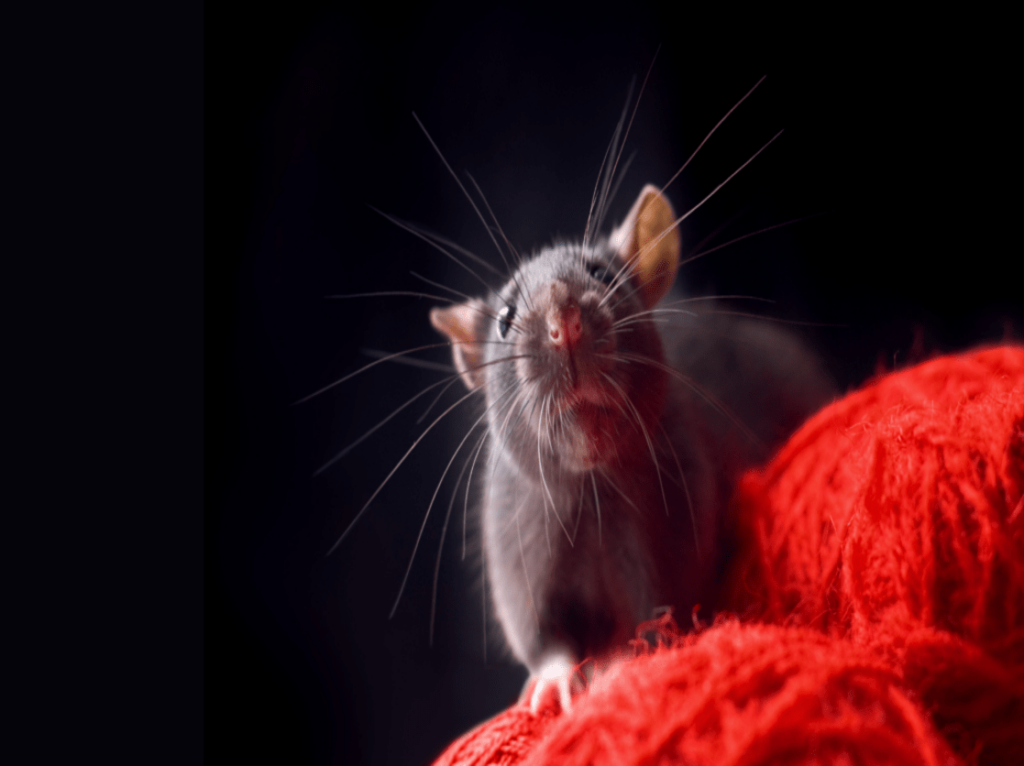 Our Mouse Control Process
Investigation
As soon as you see signs of pest activity and contact us, we'll get to work investigating the issue. Mice can sometimes be mistaken for rats, especially if you haven't seen them. We'll check the property and identify the issue, then discuss our quote and the steps we plan to take.
Attendance
Once we've agreed on a plan of action, we will revisit your property to conduct the pest control treatment. Removing mice from a property typically takes three visits, but for a larger home or a major infestation, we might need more time.
Follow-Up
During each visit, we will assess the situation and take action to get rid of mice and stop them from coming back. Our pest control experts will block any small holes that the mice are using to enter and set traps to remove the mice from your home.
Aftercare
Following each visit, you'll receive a full report on the work we've done and guidance on signs to watch out for. We'll also discuss other factors to consider and tasks you can do, such as clearing away piles of mess in your garden or changing the way you store food. If you have any questions, you can call us, and we'll be happy to help.
Guaranteed Mice Removal In Belfast & Lisburn
Ciaran Dougherty
2023-07-10
Turned up when they said they would, were very knowledgable and competent and did a thorough inspection and completed all work very quickly. Also very friendly and put us at ease. Highly recommended!
Johnny (and his colleague, who did work on the drains to resolve the issue) are totally reliable, incredibly helpful and did such a fantastic job! Identified the problem straight away and set to work. Total confidence in how the job was done. The follow up is second to none. I felt reassured the minute Johnny arrived on site, during the job and afterwards too, as follow up visits were part of the service for this issue. Could not have got through this ordeal without their help. Delighted to have this contact should I need work done in the future.Would not hesitate to recommend this service to others.
Rodney Simpson
2023-05-22
quick to respond to my call and sorted the problem, very friendly and efficient
Cathal O'Rourke
2023-05-14
Doesn't get any better than Johnny!
Clodagh Devlin
2023-05-04
Jonny was very professional and courteous. I would definitely recommend his services.
James Duggan Estates
2023-05-04
We have used Johnny on several occasions over the last couple of years. Never let's you down, knows exactly how to eradicate the issue, offers great advice and willing to go the extra mile. No hesitation recommending.
Pamela McDonald
2023-03-17
First class service Johnny was very professional and thorough didn't rush and explained everything in great detail he went over and above what he had to do would definitely recommend his services Thanks Johnny
norman belshaw
2023-02-22
The boys done good! Came back as promised and after a quick consultation, sorted out the pigeon problem with minimal fuss. Happy to recommend them in future! 👍
Flytech provides a first-class service from every point of view. The response rate and efficient service were impressive. I have complete confidence in Johnny's advice and professionalism, and I recommend this firm very highly.
A first class service, Flytech pest control services solved the problem but reviewed the entire property making suggestions on future prevention, guiding us to make changes ourselves to save money and where that was difficult giving us options. Thoroughly professional, I cannot recommend them enough.
Signs Of A Mouse Infestation
Mice are often mistaken for rats, as they look similar, and some of the signs, such as chewed furniture and holes in your home, can be the same. However, mice are much smaller than rats, and there are some unique features that set them apart.
There are two main species of mouse that live in homes in the UK: the Field Mouse and the House Mouse. The House Mouse is smaller than the Field Mouse, with a long hairy tail. Field Mice have shorter tails that don't have any fur on them.
Seeing a mouse in your home isn't always easy, as they're nocturnal and are most active at night when humans are usually asleep. Other common signs of mice include:
Mouse Droppings: Seeing mouse droppings, which are small, dark brown specks usually found scattered in cupboards and along skirting boards, is a sure sign of mice or another rodent.
Scratching Sounds: Usually at night, but sometimes in the day, you might hear scurrying, squeaking or scratching, which are all signs of mice.
Grease Marks: Mouse fur is covered in natural oils, which can come off on walls and leave dirty scuff marks.
An Ammonia Smell: Mice urinate frequently, and it has a strong smell of ammonia, so if you notice this, you should investigate further.
Paw Prints: Mice often leave paw prints in homes by running through dust or crumbs, so if you see these and they are small, then it is probably mice.

If you notice any of these signs of mice, then you should reach out to our team to get started on a mouse treatment immediately.
The Importance Of Getting Rid Of Mice Quickly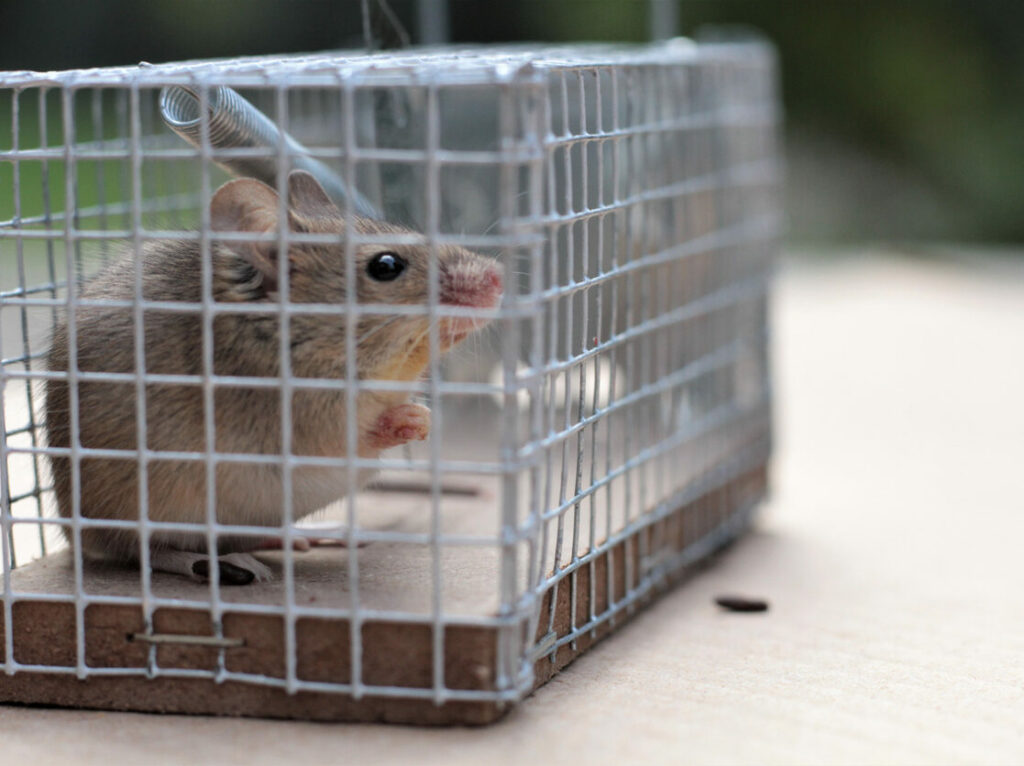 Mice might be smaller than rats, but that doesn't mean they're any less destructive. Because their teeth never stop growing, mice have to constantly chew to wear them down.
As such, they often gnaw through wood, electrical wires and pipes in a bid to keep their teeth down. They also like to have comfortable materials for nesting, so they may tear up soft furnishings and loft insulation.
One of the more distressing problems with having mice in your home is that they spread disease and contaminate foodstuffs. Through their droppings, urine and nests, mice can spread a range of diseases, including Salmonella and Listeria, which can be deadly in some cases.
Mice can also spread fleas, which can infect your pets and live in soft materials such as carpets and sofas. Fleas can bite humans, as can mice if you see one and it feels threatened.
Thankfully, help is at hand. With our dedicated rodent control services, you can get your home pest-free again in no time.
Commercial Mouse Removal Services In Lisburn And Belfast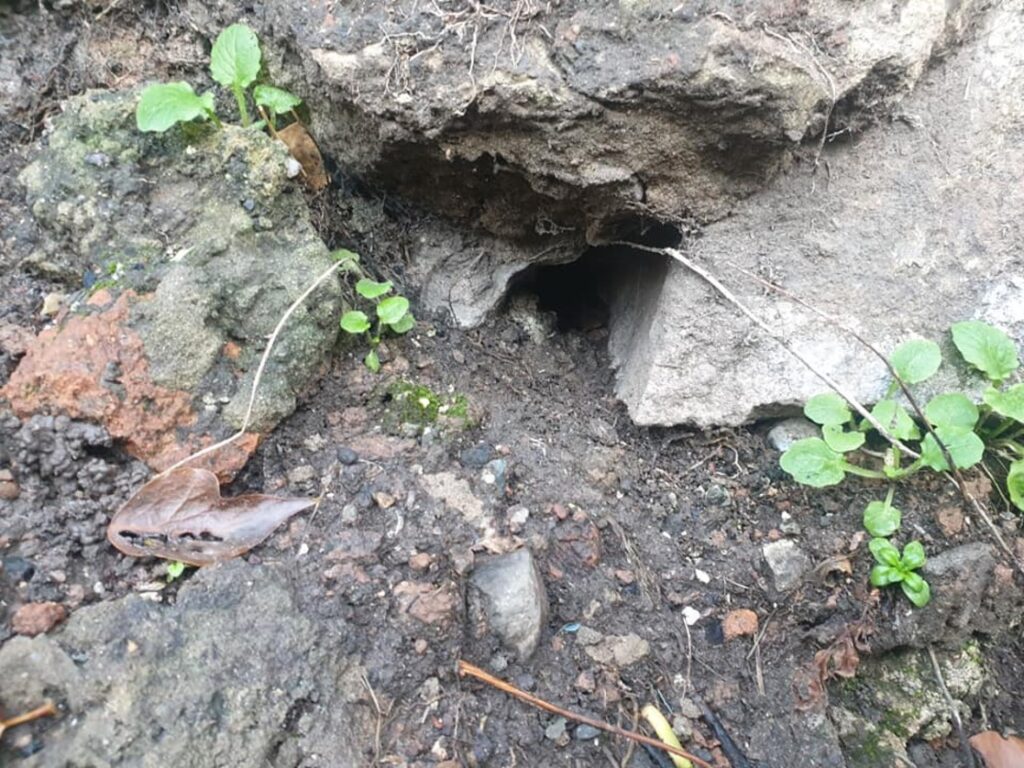 Mice don't just infest houses; they're also a prevalent pest in commercial properties, particularly those that make and store food. If mice are found on your premises, then you could be in breach of The Food Safety Act, and if caught, you could face serious consequences.
Even non-food businesses face mouse issues, especially during the winter when they're desperate to find somewhere warm to nest. Mice spread diseases and can be particularly dangerous for at-risk individuals with compromised immune systems. Mouse sightings can cause irreversible harm to your business and its reputation, so you need to be proactive if you spot any signs of an infestation.
For commercial clients, Flytech offers a discreet service that will remove the mice promptly and get your business operational again with limited downtime. We can also set up a regular pest control contract to check your premises periodically and prevent an infestation before it becomes rampant.
For more information about what we can do for your commercial business, contact us today.
Mouse Control FAQs
Can I Deal With A Mouse Problem Myself?
How Do You Permanently Get Rid Of Mice?
How Much Does It Cost To Remove A Mice Infestation?